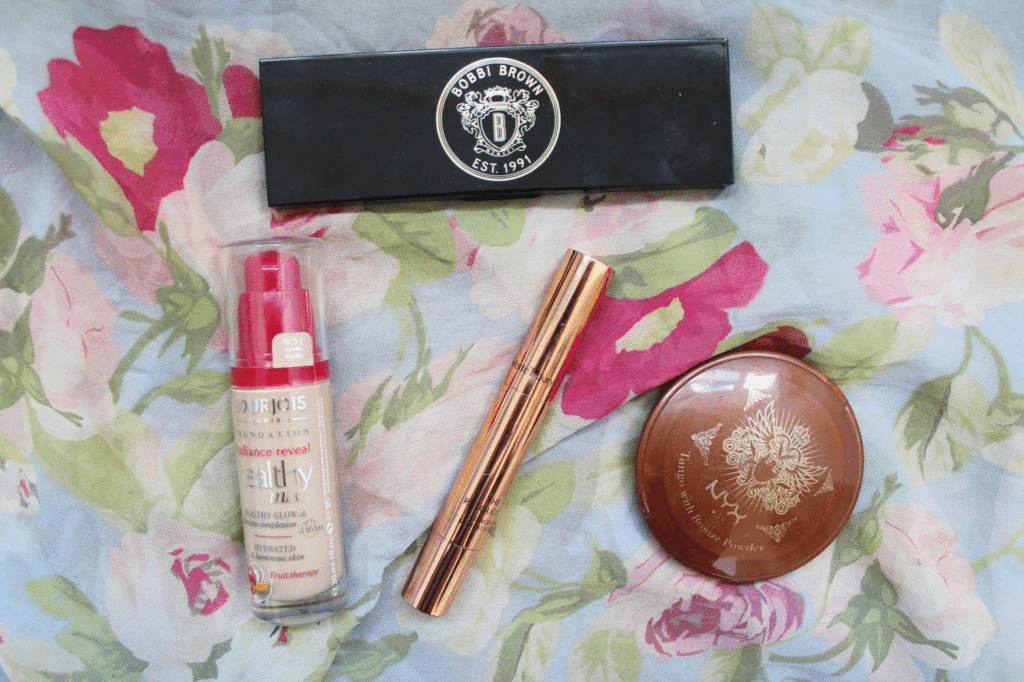 Depending on how often you frequent these pages, you may or may not know that I moved house back in August. Packing up all your possessions is far from fun but I found a slice of satisfaction in rediscovering old beauty favourites that had been shoved in a drawer to make space for newer additions.
How could I have ever forgotten the
Bourjois Healthy Mix Foundation
?! I was a slave to this in my last year of uni, favouring it over the more popular serum-based offering. It blends into the skin like silk, providing a medium coverage, buildable base.
Complimenting this is
Charlotte Tilbury's The Retoucher
concealer, which was my first ever CT purchase. This was pushed into the back up pile to make way for the Nars Creamy Radiant Concealer, but I've been finding that a little cakey of late as my skin is going through a dry phase (
cheers weather
). Although not as high coverage, The Retoucher is another blending dream, doesn't cake and is invisible on the skin -
tick tick tick.
I treated myself to the Bobbi Brown Smokey Eye Palette, similar
here
, in my second year of uni (utilising that student loan) and used the third shade,
Blonde,
on a daily basis. With a dab of eye primer, these shades don't crease and have respectable staying power. They're not as buttery as shadows I favour these days, but the colour range makes it a great day to night palette.
Last but not least,
the Nyx Tango with Bronzing Powder in the shade
Tribal Odyssey
ruled supreme before Ms Tilbury's Filmstar Bronze & Glow took its place. Although a little shimmery than I would reach for these days, I still love its multi-tone shades and natural highlighting powers.


What are your old favourite make up products?